WINCHESTER - OUTDOORSMAN SERIES
Item # : W 40 14058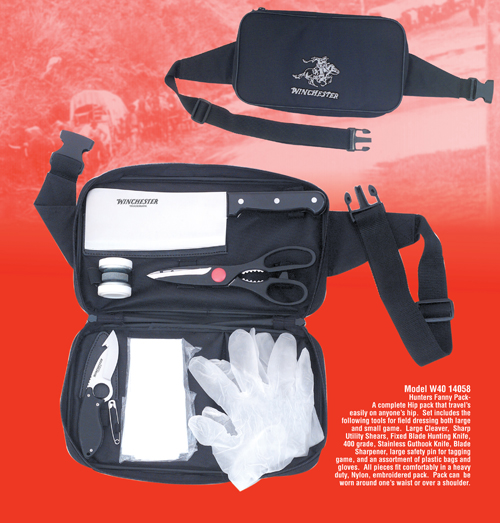 Winchester "Fanny Pack"
Set Includes The Following Tools For Field Dressing Both Large And Small Game.
Large Cleaver, Sharp Utility Shears, Fixed Blade Hunting Knife, Stainless Steel Guthook Knife, Blade Sharpener, Large Safety Pin For Tagging Game And An Assortment Of Plastic Bags And Gloves.
All Pieces Fit Into An Embroidered Nylon Pack.
$54.75
Contact Us For Information On Dealer Prices
OR
*CLICK HERE TO PLACE AN ORDER*